Voicecasting/Coaching
By working with experienced voices and regularly scouting for new talent, we can find the perfect match for individual scripts. Listen online to the voice-over samples or, if you prefer, let Puur find a voice for you. We also have a voice coach who is available to help translate campaign ideas during the studio session.
Audio Post-production
Opt for first-rate audio for each and every production. Our specialities lie in; voice-over recording, music selection, foley (creating sound effects), repairing set sound, plus mastering audio (loudness) to meet radio, TV or Internet standards. The end results can also be delivered directly to the media stations.
TV commercials / Web video
Video can easily engage the viewer, gain enthusiasm and make things clear quickly. Therefore, modern communication can't survive without compelling video content. Puur can create a film for a very reasonable budget – either in our private green-screen studio or in any imaginable location.
Video reports
A large corporate event, a sales meeting, the opening of a new branch: Allow us to create a dynamic report and distribute it live on social media. Make the most out of your event and share the experience, within an hour, online by means of a quick report, or a slick after movie. We have the drive to make this happen.
Music and Jingles
Looking for a trademark audio logo, the production of an exclusive tune or even a full choir singing a new jingle – Puur can make it happen.
When composing tunes we also work with Dutch hit music producers – Eric van Tijn and Jochem Fluitsma. A guarantee of professionalism.
Concepts / copy writing
Together we can create a completely new idea, or work an existing concept into script templates for radio, TV or the Internet. Being so close to the production process, we can ensure that, when copy writing, we are already thinking about the end usage – video or audio and can maximise content accordingly. Ultimately, a clear added value.
Take a look inside Puur Audio & Video:
What others say about Puur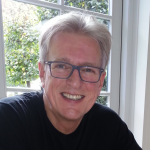 Puur Audio & Video designed our audio-logo in 2005. The powerful sound heard on our short radio spots is extremely efficient. Within five seconds, we can attract the listener's attention, giving us the opportunity to broadcast more frequently.
Dik van Bommel
CEO Archie Europe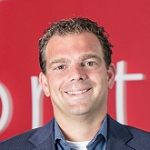 The radio spot with Puur Audio resulted in tripling the number of visitors to our website. During the campaign, we were able to hire about 60 ICT professionals and received many positive reactions. We will go back into the studio soon for an update.
Maarten Cobelens
Co-Founder PEAK-IT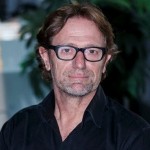 It's always very comfortable working with Ron Schriek's team. Our studios work closely together to produce music and voice-over recordings. Puur is a master at getting the spots"radio and TV ready" for broadcast. We can always trust on their expertise.
Eric van Tijn
Top producer & Co-founder Soundwise